About Vortex Cro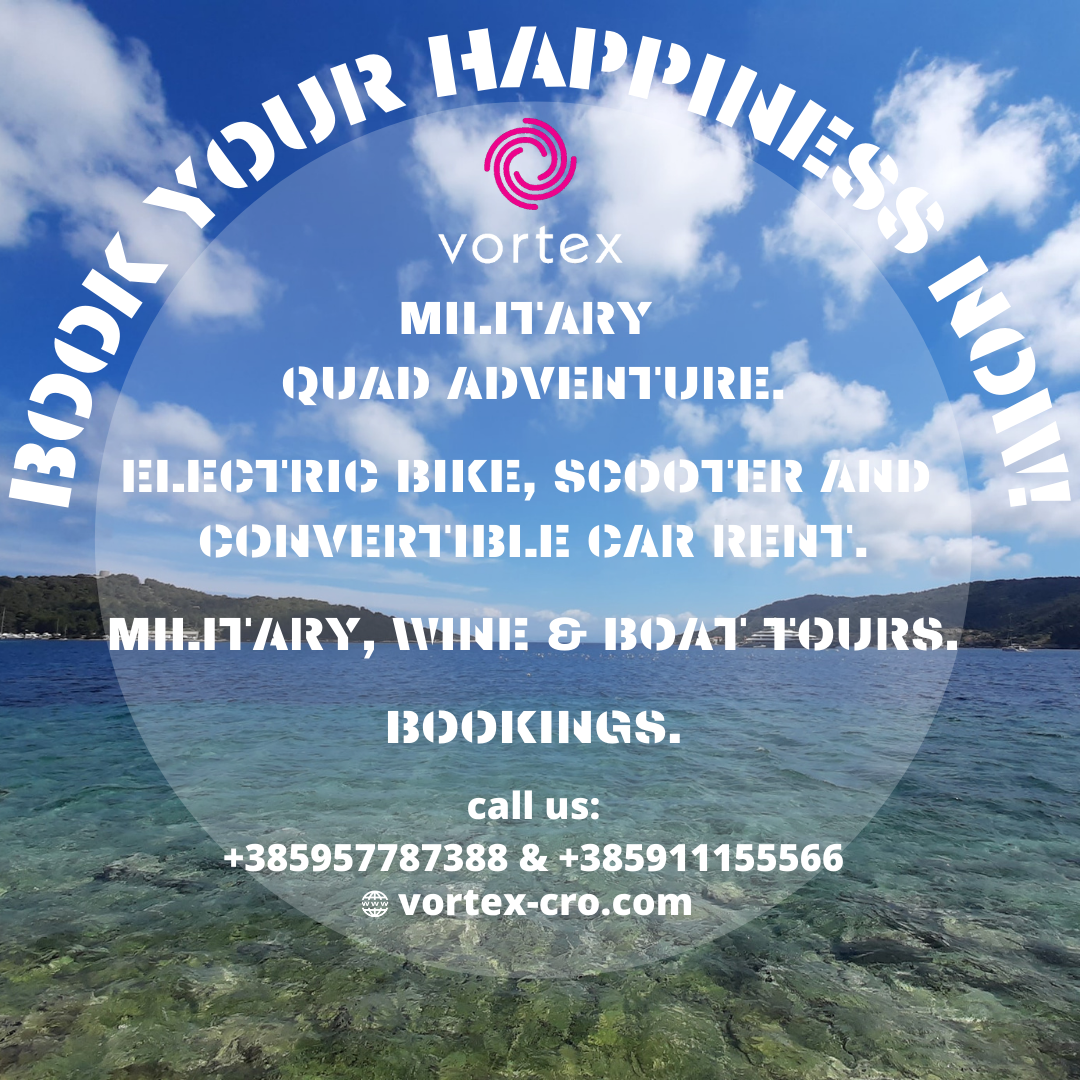 We offer ATV and van tours, and we rent electric bikes, convertible cars and scooters. We also book restaurants, apartments, and boat trips. During the summer we are here to give you the unforgettable adventure of the island of Vis. We are doing so through carefully planned quad tours, where you will experience all the charms of Vis, its interesting history, untouched nature and, to say the least, rich gastronomy. You will experience the island differently, through the wind in your hair (or bald head) as we ride quads through to forgotten historical locations, the clear Adriatic Sea under your feet as we discover the secret beaches and unforgettable island delicacies on your palate when visiting local family farms. We want to weave our love for this Adriatic gem into your bones, to make you want to come back again and again.
You want an adventure, we are here to provide it for you! Whether it's ATV tours through the remnants of rich Vis history, renting electric bike, scooters and convertible cars that will easily take you through the ups and downs of the untouched nature of this magical island, or through the wealth of flavors provided by our gastronomic partners – we will do our best to tell you a unique Vis story that you will not forget.
Carpe diem is our motto that we want to experience with you!
Covid-19 – what do we do to protect you?
We are the bearers of a SAFE STAY IN CROATIA, a national label of security protocols in tourism and hospitality, awarded by the Ministry of Tourism and Sports in the tourist sector and of a SAFE TRAVELS LABEL provided by The World Travel & Tourism Council.
In accordance to Leading Global Protocols for the New Normal in Adventure Tourism in order to minimize the risk of COVID-19 infection, we have:
Implemented a COVID-19 Plan including an action/checklist for infection prevention and a special cleaning and disinfection plan,
Implemented protocols and guidelines for staff health, including health checks for staff
Implemented protocols to minimise physical contact and physical distancing protocols using a risk-based approach,
Undertook risk assessment of each adventure activity to determine the measures required, such as physical distancing, the wearing of face-coverings, the disinfection of our vehicles, padboards and helmets after every use,
Made personal protection equipment (PPE) available to staff, such as masks and sanitiser,
Integrated technologies to enable automation such as contactless touchpoints and payment where possible and are using prepayment or gloves and hand sanitisation.
Coronavirus and the island of Vis.
Threats to public island health such as COVID-19 are very seriously understood on the island of Vis. As Vis is the most remote inhabited island in Croatia, its connection to land and bigger hospitals often depends on the weather. Therefore island people cannot afford COVID or any other virus outbreaks on Vis. Hence they are really careful following COVID-19 precaution measures and the island is very safe for you to come and enjoy its beauties. The last year on the island has recorded merely a dozen virus infections, which have been very successfully isolated and the further spread has been prevented.
FUN FACT: St. George, patron saint of the island, is known to be a protector from plague and fever, so he might be the one islanders thank and pray for protection.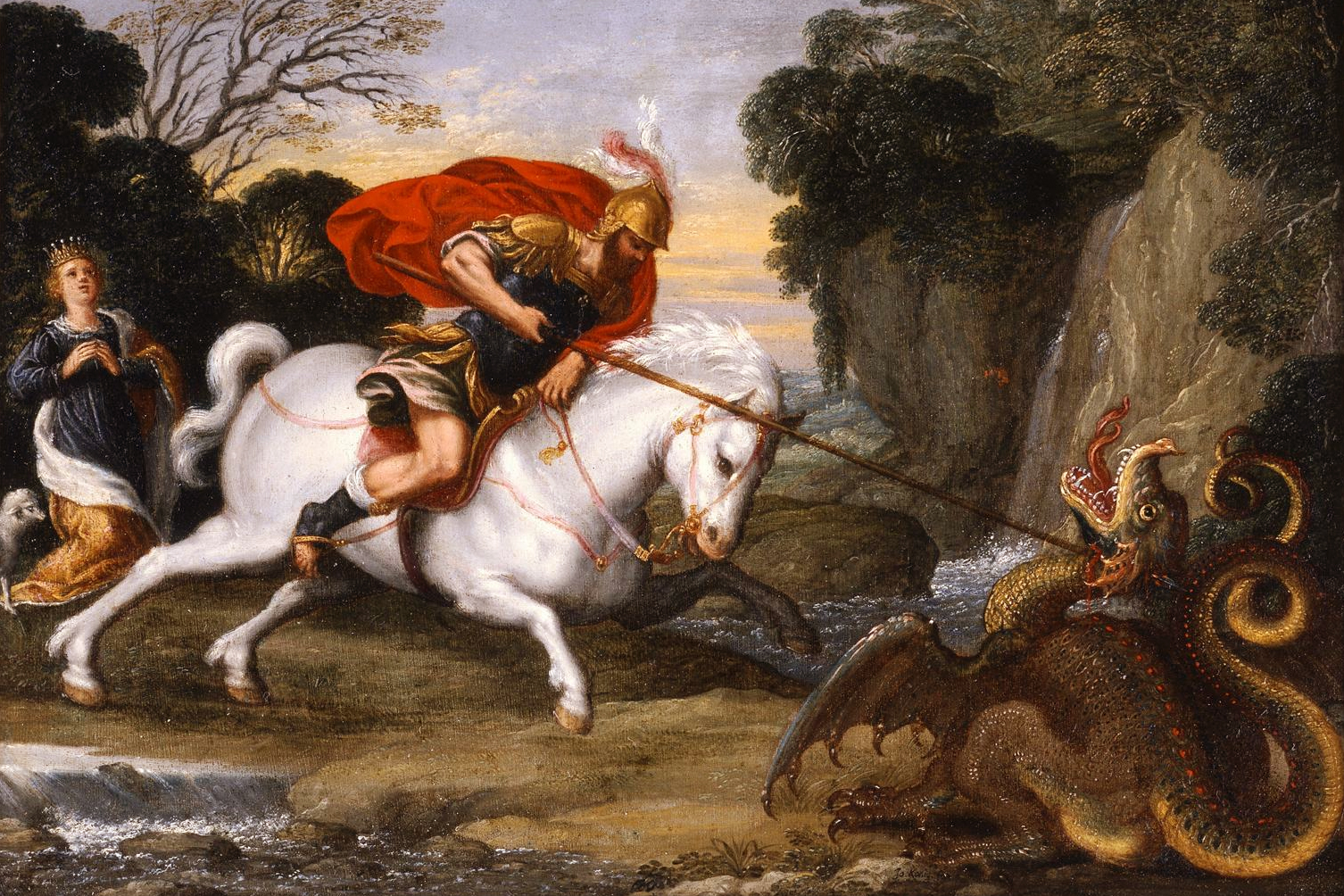 Saint George Defeating the Dragon by Johann König, c. 1630 via Flickr
Many wonderful beaches of Vis are secluded and you can always find almost a private peace of heaven with the clean and transparent sea. Our QUAD TOURS take You to one of those beaches where you needn't fear the virus and can enjoy privacy and solitude.
For more info on entering Croatia during the COVID-19 pandemic, please check Croatian National Tourist Board's article: Thinking of traveling to Croatia? 5 entry requirement options. More on COVID-19 protocols in adventure tourism on Safe Stay in Croatia website.